Applied Insiders Members Club


Never waiting on sales and discounts again? Join our Applied Insiders Members Club. An exclusive club - with exclusive discounts and other perks ;)
When joining our Applied Insiders Members Club - you'll receive a discount of 15% for an entire year (12 months) - so that's shopping with discount whenever you feel like it! Membership is 75 euro a year and will not be renewed automatically - so no hidden costs. As a token of the cool club you just joined, you'll also receive a limited edition HAKUNA MATATA GOLD patch. These are limited and numbered and for Applied Insiders only.

How do I know I can order with my Insiders Discount?
Once you've purchased the Applied Insiders Membership, it'll take us about 24 hours (but usually less) to activate your Insiders Membership on your account. Having a shopping account at our store is mandatory in order for us to activate the discount for you.  Once we've activated it, when you log into your customer account on our webstore you'll see products with the 15% discount on them;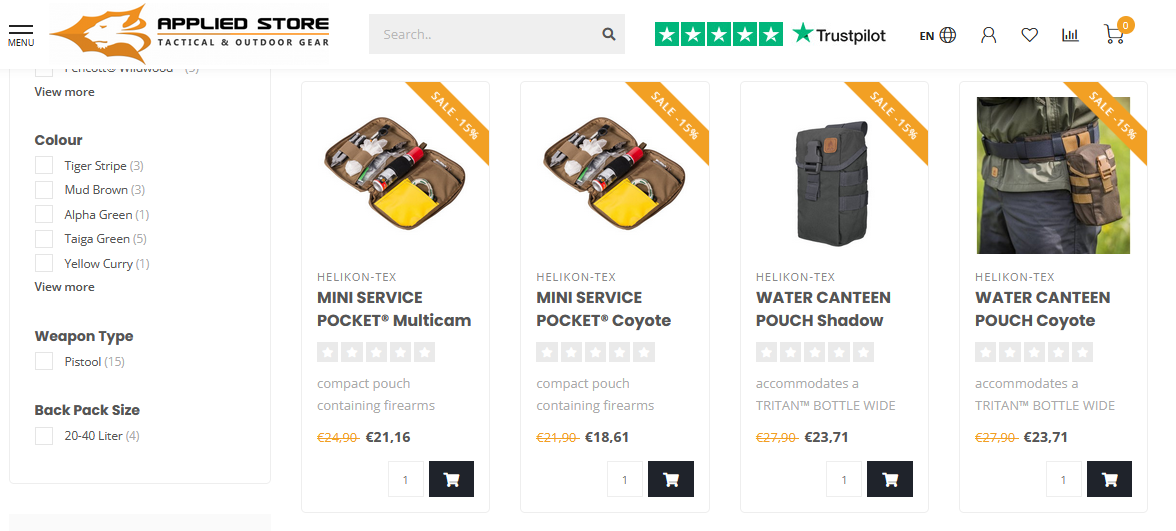 Once you've logged out of your customer account, prices will change to normal - so don't forget to log in your account when you want to purchase something now that you're an Applied Insider! :)

Calculation example - saving money

The main question is - when will you actually start saving money? We've made an easy calculation.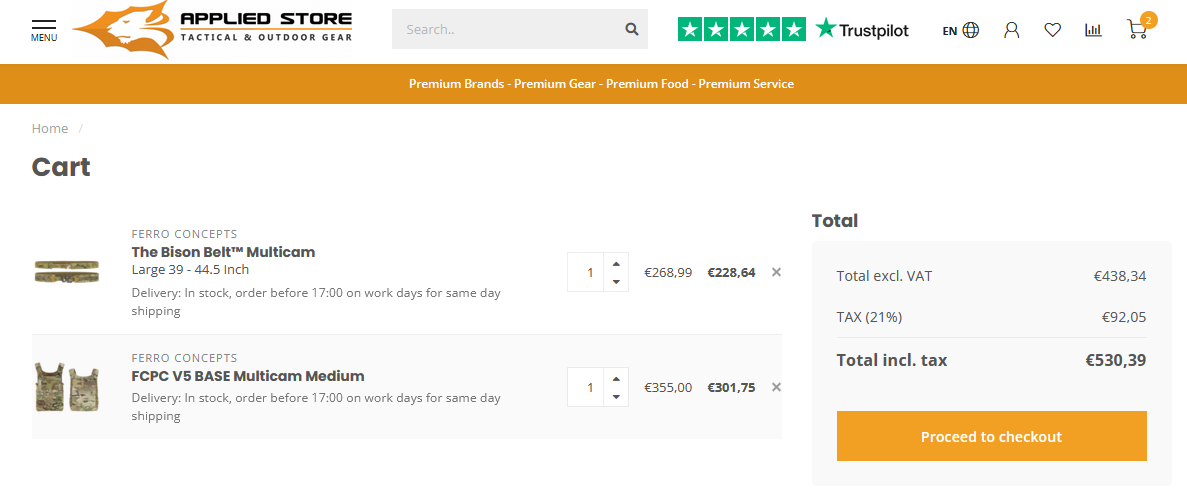 When you get yourself a Bison Belt and FCPC V5 Base, you'll already save over 75 euro. That means - everything else you buy the rest of the year is money saving already in your bank account. Especially for those who REALLY like the High End gear - this is a pretty good investment if you ask us.


Extra's for members only!


Through special newsletters we'll let you know what the Applied Insider Members-only deals are. This can vary - it might be a temporarily  higher discount, it can be a sale discount being combined with your insider discount, but it can also mean gifts with your order!
Just so we won't spam your mailbox and avoid any confusion, we will unsubscribe you from our regular newsletter. We hate spam in mailboxes - don't you?

All memberships perks:
Permanent 15% discount for 12 months (one year)
Limited Edition Hakuna Matata Gold Patch
2 times a year special members only nights with higher discounts
Gifts at random orders :D
Special newsletter for your eyes only!
Membership Conditions;
Your membership is personal as it will be on your customer account and can not be passed to someone else during the membership. It'll be put on your personal shopping account. You can also not share this account - we'll only ship to you ;)

Are you an Applied Member and wish to purchase a membership for one of your friends? Please contact us and we'll get that sorted! Of course you'll be able to purchase the membership with your Applied Insiders discount :)

You won't be able to combine discount code with your existing Applied Insiders Discount - please note if you do use a discount code on your Applied Insiders account it will overrule the Insiders Discount and only apply the discount code.


Do you regret your membership? It can happen and it's no issue - you have 14 days as always to return your patch. However - this purchase gives you a personal discount. Once you've decided to use the discount, you won't be able to return the product or return the discount.

Applied Insiders Members Club is valid for 12 months. We don't renew the membership automatically and will take money out of your bankaccount for renewal. We'll have options available to renew the membership :)