Applied Insiders Member Club

Shopping with permanent discount? Do you desperately want that limited edition Hakuna Matata patch? Extra low pricing on our sale? You name it - and you can have it when becoming an Applied Insider Member. It doesn't matter what you're buying and how many times you're shopping us - when becoming an Applied Insider you'll have 15% discount for 12 months. And yes - you can use that on anything. Ferro Concepts, Carinthia, Tactical FoodPack... Anything.

As a token of becoming a member of the Applied Insiders club, you will receive a very limited Hakuna Matata patch. Not just any patch, but the GOLD edition. Numbered - and only for those who got the membership. We do not sell them seperately. We really don't.

If that's not enough for you - we'll host Applied Insider online shopping nights where we'll raise your discount. Only for Applied Insiders members - so if you're not in, you're not in luck. We'll let you know about these specials through a newsletter only YOU will receive. Don't worry - in order not to spam your mailbox we'll unsubscribe you from our regular news letter. We don't want your mailbox to be swamped.

How do I know if my membership is active?
Once you've purchased the Applied Insiders Members Club - we'll put your discount on your account within 24 hours (on working days). You do need to make a shopping account in order to have the discount working. We can not put them on "guest accounts". Once the discount is active on your account, you'll see it showing up like this: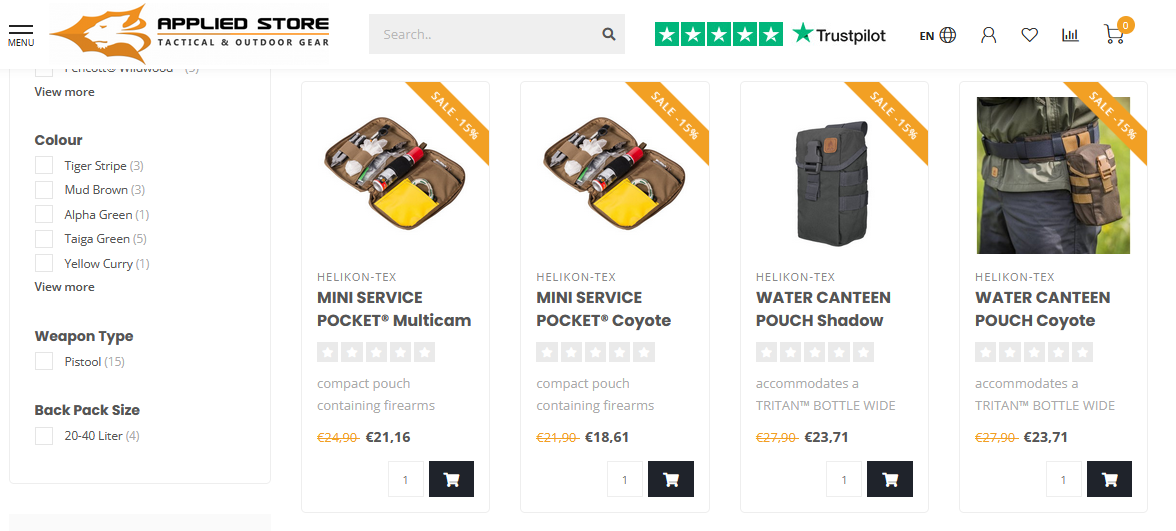 This membership is for anyone and can be used on any product. And yes - we understand for some the 75 euro for an entire year can be a lot. However - if you're big on gear, you'll be having all the advantages in no-time.
For example: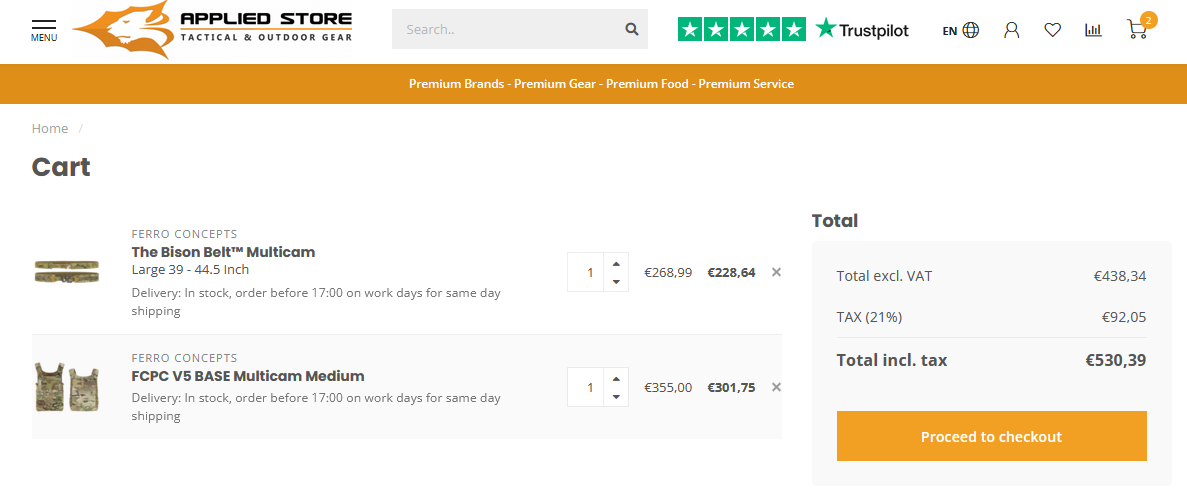 When you're all into Ferro Concepts - all it takes is to buy an FCPC and Bison Belt - and you've already saved the money you spent on the membership card. So that means there are still 11 months and 29 days to shop with discount and that's all money you're actually keeping in your bankaccount ;)
No more arguing about your expensive gear - you got it on (permanent) sale!

Need to know all there is to know about the Applied Insiders Membership? Check more info here!